Founding Partner
Paul Goodwin
A political pollster for more than 20 years, Paul Goodwin has particular expertise in public opinion research for political campaigns and public policy issues. He has conducted research and provided strategic campaign advice to dozens of candidates running for federal, state and local office across the nation. In addition, Mr. Goodwin has special expertise in ballot initiative and referendum campaigns. Mr. Goodwin's public policy expertise includes issues such as taxes, health care, education, the environment, traffic and congestion and economic development. He has a particular expertise in winning ballot initiative campaigns on socially controversial issues, such as supporting the "right to die" and defeating the so-called "partial birth abortion" ban. 
More >
Founding Partner
Amy Simon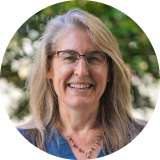 A founding partner at Goodwin Simon Strategic Research, Amy Simon brings three decades of political experience to her work as a pollster and communications strategist. She conducts public opinion research on a variety of public policy issues. Her clients include state and local government, nonprofits, foundations, labor unions, and both political and candidate committees. She has worked on candidate, ballot measure and public education campaigns at the federal, state and local level in over 40 U.S. states, as well as internationally.
More >
Partner
John Whaley, PhD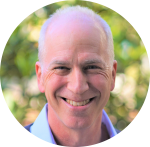 Well-versed in both quantitative and qualitative methodologies, John has conducted strategic research on a wide range of social and political issues, including racial justice, immigration, environmental protection, reproductive health, education reform, health equity, and foreign policy. At Goodwin Simon, his clients include a diverse set of non-profit organizations, foundations, unions, government agencies, and other entities—including NARAL Pro-Choice America, Southern Poverty Law Center, the Bill and Melinda Gates Foundation, and Earthjustice.
More >
Senior Messaging Specialist
Justin Adams, MA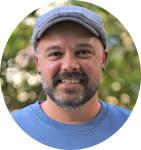 Justin has both lead and supported work on a range of issues and campaigns in the United States and globally over the past 15 years, including on issues related to immigration, access to abortion care, human rights, LGBT equality, women's land rights, sustainable fisheries, and the environment. Justin also has significant experience working within communities of faith to expand acceptance of people who are LGBT. As a Senior Messaging Specialist at GSSR, he conducts various types of communication and messaging analyses, develops messages and narratives to test in research, and crafts materials that help clients put their research to work.
More >
Senior Research Analyst
Nicole Fossier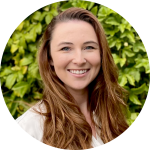 As a public opinion researcher and strategic communications consultant, Nicole finds joy in working with organizations to develop new and more effective ways to connect with and engage communities—especially when it comes to reproductive rights, fair elections, and economic reform. Nicole comes to GSSR from Benenson Strategy Group where, since 2017, she has helped candidates in tough local and congressional races build support among voters across the spectrum. Nicole has also assisted organizations in more effectively mobilizing the communities they work in. More >
Senior Research Analyst
Daniel Gonzalez Galvan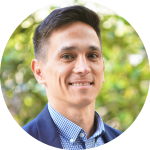 Daniel has more than 15 years of experience conducting quantitative and qualitative research studies. During his career he has gained an excellent understanding of the Hispanic audience, helping his clients develop communication and marketing strategies to reach and engage this group. He was involved in building and launching two of the first nationally representative online Hispanic panels in the U.S. As a Senior Research Analyst at Goodwin Simon, Daniel is working on projects that support important social change such as expanding access to safe abortion care, building confidence among people who are hesitant to receive the COVID vaccine, and protecting the civil rights of immigrants and refugees.
More >
Research Director
Naser Javaid, PhD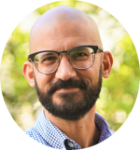 A Research Director at Goodwin Simon, 
Naser
has extensive experience with quantitative and qualitative methodologies, and his professional background allows him to view and approach research questions from a unique perspective. At GSSR, 
Naser
 has worked on strategic messaging and public opinion research across a wide variety of topics, including abortion care, consumer privacy protection, environmental justice, preserving judicial independence, expanding the rights of immigrants and people seeking asylum, and young people's occupational identity formation.
More >
Senior Research Analyst
Yule Kim, JD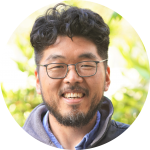 Yule Kim is a political research and communications professional who has worked on numerous candidate campaigns, independent expenditures (IEs), ballot initiative campaigns, and progressive advocacy projects. At GSSR, Yule's research includes quantitative and qualitative work on a range of topics and social and political issues, ranging from health care, education, child caregiving, environmental, conservation to judicial independence and COVID vaccine hesitancy.
More >
Research Director
Sara Knight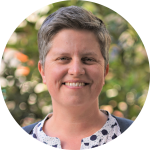 As a Research Director, Sara brings her background in communications strategies and audience research to support the important social change work being advanced by GSSR's clients. She works with a team to conduct qualitative and quantitative research and develop evidence-based messaging on a range of topics close to her heart, including increasing access to abortion care and expanding the rights of people who are immigrants and refugees.
More >
Office Manager
Lia Lipscomb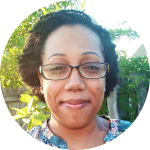 Lia Lipscomb is responsible for managing operations within the GSSR office, including finance, and providing logistical support to staff. A core motivator for Lia joining the GSSR team was the exceptional work the firm has accomplished and what the firm stands for. She has a passion for social issues, including advocacy related to voter and civil rights, prison reform, equality for the LQBTQ community, and more. Lia is studying to achieve her B.A. in Political Science at SNHU.
More >
Senior Research Analyst
James Telesford, MA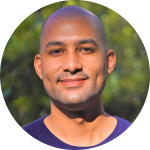 James Telesford brings a broad knowledge base of qualitative and quantitative research methods steeped in years of academic research experience to GSSR, where he's part of the firm's research team working to help doctors who provide abortion care become more effective messengers, and to develop effective messaging in support of safe abortion care in Uganda.