Nicole Fossier, Senior Research Analyst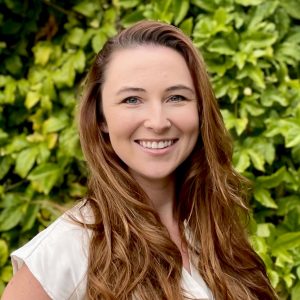 As a public opinion researcher and strategic communications consultant, Nicole finds joy in working with organizations to develop new and more effective ways to connect with and engage communities—especially when it comes to reproductive rights, fair elections, and economic reform. Nicole comes to GSSR from Benenson Strategy Group where, since 2017, she has helped candidates in tough local and congressional races build support among voters across the spectrum. At Benenson, she worked with organizations such as EMILY's List, Women's Equality Center, and the ACLU, weaving together creative qualitative and quantitative research techniques to build long-lasting issue narratives. In 2020, her research on electability of women candidates was cited in a Center for American Progress report.
Nicole has also assisted organizations in more effectively mobilizing the communities they work in. At NationBuilder, she advised campaigns and nonprofits on scaling their organizations using social, donation, and field data. On the 2016 Bernie Sanders campaign, she managed the flow of voter data between the campaign database and volunteer operations across the country.
Born and raised in Los Angeles, Nicole is a UCLA Bruin with a degree in Psychology. She lives with her dog Pluto, who has a knack for sniffing out strategic insights.