Amy Simon, Founding Partner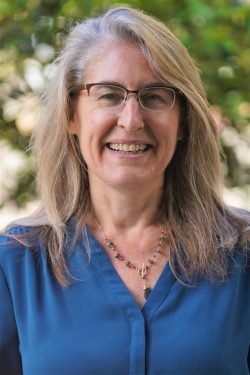 A founding partner at Goodwin Simon Strategic Research, Amy Simon brings three decades of political experience to her work as a pollster and communications strategist. She conducts public opinion research on a variety of public policy issues. Her clients include state and local government, nonprofits, foundations, labor unions, and both political and candidate committees. She has worked on candidate, ballot measure and public education campaigns at the federal, state and local level in over 40 U.S. states, as well as internationally.
Ms. Simon has a unique background among the nation's top progressive pollsters. She was a community and field organizer, campaign manager, direct mail fundraising consultant, and political director, before becoming a pollster – and she brings that diverse political understanding to all of her message development and message delivery research.
Ms. Simon has a special expertise in conducting innovative qualitative and quantitative research on socially controversial and emotionally complex issues, and particularly in developing effective messaging and a winning record on ballot measure campaigns.
Combining her extensive experience in political communications in a real world environment with innovative research approaches, she and her colleagues have successfully developed new and effective ways to directly impact public support for progressive policies. Ms. Simon is one of the leading architects of the pro-marriage messaging that helped propel Maine and Washington state voters to support allowing marriage for same-sex couples in the November 2012 elections. Along with partner Paul Goodwin, Ms. Simon has also helped craft winning strategies on late-term abortion, marijuana, aid-in-dying, insurance reform, and medical malpractice, as well as other issues.
Recent areas of research include climate change, strengthening labor unions, gun responsibility, increasing civic engagement and charitable giving, standards and equity in public education, women's reproductive health, addressing barriers and improving outcomes for young men of color, and many other issues. On issues affecting people who are gay, lesbian, bisexual or transgender, GSSR has particular expertise and works on reducing stigma, religious and family acceptance, enacting non-discrimination protections, and transgender-inclusive policies.
Raised in Massachusetts, Ms. Simon graduated with Honors from the University of Michigan in 1987 and was a lead field organizer on Michael Dukakis' campaign for president. After working on many campaigns and as a political director, she later studied at the Joint Program in Survey Methodology at the University of Maryland. She is a member of the American Association for Public Opinion Research and the American Association of Political Consultants, and has served on the Executive Council of the Pacific Association for Public Opinion Research (PAPOR). A frequent public speaker and trainer, she has decades of experience training candidates to run for elected office as well as training field organizers in effective message communications. She has served on the Boards of Our Family Coalition, the Bay Area's LGBTQ Family Organization; PeacePAC, which supports Congressional candidates dedicated to reducing the danger of nuclear weapons; and Emerge America, an organization dedicated to training Democratic women to run for elected office.