Ellen Syvoravong, Accountant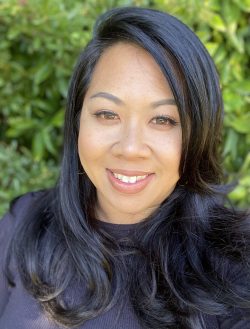 Ellen Syvoravong is responsible for financial accounting and bookkeeping at GSSR. As an accountant with over 10 years of experience, she is passionate about helping small businesses, entrepreneurs, non-profit owners, and individuals manage and grow their financial well-being.
Ellen received her BA from the University of California, Riverside in Political Science and has continued to pursue law school classes for self-enrichment purposes. Through a non-profit organization she founded, NorCal Lao Foundation, she is helping to increase cultural awareness by promoting events and short films on anti-racism and equality. In the future, she envisions providing pro-bono legal support to social justice projects she cares deeply about, including those working on domestic violence and criminal justice.
Ellen finds her role at GSSR a good fit because GSSR's commitment to making the world a better place fits her personal outlook in life. GSSR's research techniques and collaborative working nature also allow her to continue growing her public policy and social justice advocacy experience and skills.